Ecil Fitness Know Your Locality Places to Know Summer Camps
Archery Coaching Center – Near ECIL X Roads
 ARCHERY COACHING CENTER
In Olden days it is called Dhanur vidya where kings used to learn this skill from their gurus. During the Historical times archery was the only means of defence for hunting and combating enemies. Today it is a competitive sport in India but there are very few centers offering coaching in archery due to lack of skilled persons.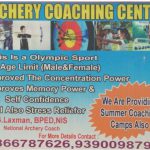 G.Laxman a Professional and National level coach in archery has started two coaching camps one at Kamalanagar & Annojiguda near singapore city near infosys campus. According to this expert archer "exposure to this sport will tremendously improve Self Confidence, Concentration, and last but not the least target orientation which are vital for everyone to excel in their chosen field.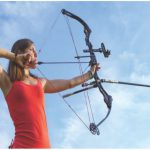 Want to be different from the rest improve your skill in Archery.
For further details Contact :
Laxman – 9866787626, 9494821083