Helping Hands Know Your Locality
Aparajitha Seva Samithi – East Anandbagh
   YOU CAN MAKE A DIFFERENCE IN THEIR LIVES
SAVE THE GIRL CHILD
Rani Rudramma Devi Bhavan, Ashta Buja Devi Mandiram, Vimala Devi Nagar Anand Bagh, Malkajgiri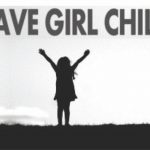 Every Child has the right to lead a happy life but due to sudden unforeseen situations or by virtue of curse life comes to a dead end for many children once they lose their parents at a tender age. In spite of so much advancement we witness on various fronts the situation of girl child remains to be in a pathetic condition as the social attitudes are so deep rooted that a girl is constantly viewed as a burden. In this scenario one cant even imagine the plight of an orphan girl child.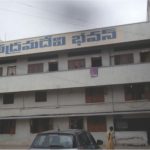 Empathizing with the conditions of such girls a group of ten women social activists belonging to Rashtra Sevika Samithi under the dynamic leadership of Dr.Sandhya madhusudan a practicing Gynaecologist formed Aparajitha Seva Samithi in 2006.Aparajitha Seva Samithi currently runs a school for girls upto 5th standard near Kalibari Temple Ammuguda and a Residential hostel for girls in Rani Rudramma Devi Bhavan at Ashtha Buja Devi temple premises in Vimala Devi Nagar Anand Bagh.Mrs Radha a government school principal and secretary in the Trust who is actively involved in the activities shared that "all the girls who come into the seva samithi have sordid tale to narrate" like the case of Sravya and Kavya aged about 14 years wanted to commit suicide as their parents committed suicide and the trust has taken up the onus of supporting them for their Education, food and Hostel, all the wardens taking care of such girls in this seva samithi are referred as mataji." My mentors at the Aparajitha Seva Samithi have instilled " My mentors at the Aparajitha Seva Samithi have instilled confidence and self belief in me because of which I could do M.Tech and secure a government job" says Laxmi who was an inmate and whose life changed completely after coming to Aparajitha samithi.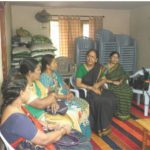 This model NGO whose objective is to impart good values to the girls also wants to ensure quality education in the fields of Engineering, IT etc for which funds are required from people who are sensitive and
want to support for to such a cause.
Voluntary donors who wish to support for such a noble can extend their support in areas like
1. Donating for One day Meals
2. Donate Vidyanidhi ( Educating a girl child for an year)
3. ADOPT a girl for one year ( which includes food, clothing, Shelter and Education)
For Details Contact: Dr.Sandhya Madhusudan, 040-27242454, Email: aparajithasevasamithi@gmail.com