Know Your Locality Religious Places
Hanuman temple – Old Malkajgiri
                                                   Landmark:   Old Malkajgiri, Near Police Station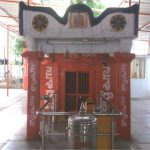 Anjaneya Swami also known as Vayu putra (god of wind), Hanuman, and Bajrang bali is one of the important figure in the sacred epic Ramayana. Son of Anjana and kesari hanuman is referred as "Eshwar Amsa" which means an avatar of lord shiva. According to puranas and mythological texts he is chiranjeevi and hence a living god who is a ardent worshiper of Sri Rama. Veer Hanuman played a key role in the war against the mighty Dasa Kantha Ravana Brahma. Anjaneya Swamy is worshiped by all hindus in all parts of the country who believe that once he gives Abayam means if he blesses you no evil force can be against you and we are taken care of.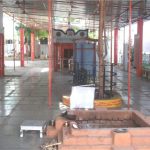 A very old Anjaneya swamy Devalyam is located in old malkajgiri exactly about hundred meters from the malkajgiri police Station. The temple has a rich history which is more than five hundred year old and according to some of the local residents who worship the lord over here have experienced innumerable miracles in their personal lives upon praying and receiving mystifying relief from all their problems.
Explaining the power and glory of this temple the pradhan archak sri. Akella Phani sharma said that during the olden days when even malkajgiri was not known "There was a big well adjacent to the temple and it is believed that during the brahmi muhurtam in the early hours of the day hanuman used to take bath by jumping into the well and engage in Rama nama tapasu under the tree and the whole place used to reverberate with the sound ! Sri Rama ! Sri Rama" even to this day couples who are childless, young people having financial distress, marital discord etc experience miracles in their life once they sincerely submit themselves to the lord over here within a period of 41 days in his concluding remarks the priest said that its a must visit temple for all age groups of people who are experiencing obstacles in their life if they strictly follow a regimen of regulary praying the lord he will bestow them with unimaginable power, success, and prosperity in their endeavors.
The hanuman Temple also has a temple of parvathi and lord shiva which is called Thripura sundari sametha Dakshina Rama Lingeswara swamy, besides Ganapathi, Subramanyeswara swamy, and Adithya are worshiped in this temple which means whole shiva family blessings to all the people who come for darshan in this temple. All Hindu festivals like Sri Ramanavami, Sivaratri, Vykunta Ekadasi and Mukkoti Ekadasi are celebrated with special prayers and homams to all the deities in this powerful temple.
Another striking feature of this age old temple is that probably this is the only place of worship which has a vyayamshala as according to the wide belief of old timers and their previous generations associated with the temple hanuman who himself is a mighty personality used to engage in Vyayamam fitness activity in this premises and gradually over the years all the youth who are locally associated with the temple used this vyayamshala to build their body. Today the Hanuman Vyayamshala conducts various competitions annually to encourage the youth and one can in hesitantly say that this is the first gym in malkajgiri.