Know Your Locality Religious Places
SRI CHENNA KESAVA SWAMY TEMPLE, KAPRA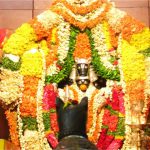 The narrow road opposite to the old municipality office of Kapra, connecting Vampuguda road and Dammaiguda road makes you wonder if you are in a village with their old dilapidated ethnic patios and tiled roofed houses.Few steps into the lane, the closed grand main entrance of a temple greets you and as a sore thumb an iron gate next to it serves as an makeshift entrance to the historic temple of Sri Lakshmi ChennaKesava Swamy.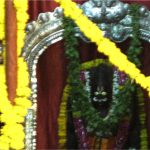 Everything in the temple looks refurbished except the history. The temple has some unique traditions to its name.The deity of Sri ChennaKesava Swamy has a twirled moustache accompanied by Sri Lakshmi Devi and Sri Padmavati Devi on either side which is unique to itself. The presence of Lord Shiva in the form of dwilingas accompanied by His consort will pleasantly surprise youNext to Sri Parvati Devi is Panchamukha Sri Anjaneya Swamy temple. Celebrating the 4th anniversary of of Sri Panchamukha Anjaneya Swamy (Lord Hanuman with 5 faces) on 10th May 2016 left many with wonder about this confluence of Vaishnava and Shaiva traditions only to be told that Lord Shiva and Lord Hanuman temples were added later.
The folklore says that Kapra acquired its name from the presence of a huge lake, Kappala Cheruvu literally meaning 'River of frogs'. Dig deeper and you will understand that the croaking of frogs was so noisy that the lake has assumed its name from it. Since then Kappala Cheruvu became Kappara and now called as Kapra. In the old municipal records of Hyderabad, Kappara is still retained.On the banks of the Kappala Cheruvu was the historic temple of Sri ChennaKesava Swamy who was the guardian of the lake and the village and as the city expanded the lake disappeared and temple remained, neglected and lied in ruins till recent past.