Know Your Locality Places to Know Summer Camps
Haas Kids Childrens Park – Mahesh Nagar
 Haas KIDS
ALL Work and no play makes Jack a dull boy!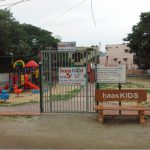 A Novel Trend setting, and Unique initiative of Mr. D.Manohar in Kamala Nagar is catering to the recreational needs of children in the locality. It is a stark reality that protecting your plot purchased with your hard earned savings from land sharks is a arduous task for any individual especially if your plot is located in a prime area in metropolitan cities. But if you invest a little amount in your land and make it commercially viable which is also useful to all the people living in that area then your investment will yield phenomenal success in the long run, with this objective in mind Mr. D. Manohar who has a open plot in Kamalanagar in a prime locality near ECIL has converted his plot into a kids zone and named it "haas KIDS" the theme of this park is to provide a exclusive play zone for kids from whom they would charge a nominal five rupees per outing.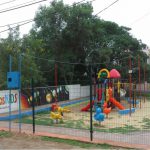 Since Majority of schools do not have space for kids to play haas KIDS has plans to lease it to them in slots so that they can use the facility. It is not only adding to the beauty of the locality but also providing lung space especially in today's apartment culture this theme park is indeed a novel venture. According to the promoter of this venture they have future plans of allowing families to haaS Kids zone for celebrating children's Birthday parties for a nominal price, besides walkers zone for all age groups. Mr. D. Manohar's initiative is indeed a trendsetting initiative which others can replicate just in case they have open land.
Contact : Manohar Damaraju Mobile: 8978452842
Website: www.haaskids.in
Email: haaskids.in@gmail.com