Know Your Locality Places to Know Services
Child Help Line Services – Secunderabad
Child Help Line Secunderabad and Hyderabad – 01098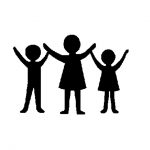 Child Help Line 1098 Service is 24x7 free out reach phone service for Children in need of Care & support the program is the initiative of  www.Childlineindia.org The aims and objectives of the organization which directly works with the ministry of women and Child welfare Department. Child Help line  works for protecting  vulnerable children 24 hours of the day, 365 days of the year.
CHILDLINE is India's first 24-hour, free, emergency phone service for children in need of aid and assistance. Whether you are a concerned adult or a child, you can dial 1098, the toll free number to access Child Helpline Services.  Child line not only responds to the emergency needs of children but also link them to services for their long-term care and rehabilitation.
CHILDLINE is a initiative bringing together the Ministry of Women & Child Development, Government of India, Department of Telecommunications, street and community youth, non-profit organizations, academic institutions, the corporate sector and concerned individuals together coordinating with each other and complimenting the services to safe guard children and protect them during crisis.
Vision
A child friendly nation that guarantees the rights, and protection of all children.
Aims & Objectives
To reach out to every child in need of care and protection by responding to emergencies on 1098.
Awareness about CHILDLINE 1098 amongst every Indian child.
To provide a platform of networking amongst organisations and to provide linkages to support systems that facilitate the rehabilitation of children in need of care and protection.
To work together with the Allied Systems (Police, Health Care, Juvenile Justice, Transport, Legal, Education, Communication, Media, Political and the Community) to create child friendly systems.
To advocate services for children that are inaccessible or nonexistent.
Child Line works for the protection of the rights of all children in general. But special focus is on all children in need of care and protection, especially the more vulnerable groups , who  include
Street children and youth living alone on the streets.
Child labourers working in the unorganized and organized sectors, Domestic help, especially girl domestics.
Children affected by physical / sexual / emotional abuse in family, schools or institutions.
Children of commercial sex workers and Victims of child trafficking
Children abandoned by parents or guardians, Missing children. And Run away children.
Children who are victims of substance abuse and Children in conflict with the law
Mentally challenged children and Children affected by conflict and disaster