US State Department Confers TIP Award to IPS Officer Mahesh Bhagwat
Commissioner Of Police Rachankonda Mr. Mahesh Bhagwat who has been spearheading the human trafficking social problem since 2004 was feted for his courage and conviction by the US State Department on June 27th, 2017 and conferred the 2017 Trafficking in Persons (TIP) Report Hero Award his selfless services were recognized for the valorous services rendered by this officer who was committed to elevate the human trafficking issue as a government priority. The committed I.P.S officer has been responsible for closing more than 25 brothels to put an end to human trafficking in his jurisdiction in less than a year.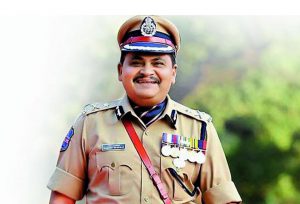 During his stint as Nalgonda S.P, he launched a project by name Asara for the rehabilitation of victims in coordination with other stakeholders with which they were successful in controlling prostitution in their areas of operation. The tough cop who is committed to restoring law and order said that " This award brought global recognition to the state of Telangana in its fight against human trafficking" The US Secretary Of State Rex W. Tillerson Ambassador – at- Large for the office to monitor and control Trafficking in persons Susan Coppedgeand adviser to the president Ivanka Trump recognized this year's heroes.
The award-winning IPS officer Mr. Mahesh Bhagwat expresses his gratitude to DGP Mr. Anurag Sharma, CM Sri. K. Chandra Shekar Rao and Home Minister along with his team of Rachakonda commissioner who was instrumental in this achievement. Let us salute this committed officer on this achievement which only seven other IPS officers have been able to achieve during their service to address social problems.