Helping Hands Know Your Locality Services
Thanusree Mandhir – Orphanage For Girls, Neredmet
  THANUSREE MANDHIR – Orphanage for Girls
Address H.no 29-337, Bhagat Singh Nagar, Near Railway Level crossing Neredmet, R.K Puram Post
Contact: Manager Mrs. A. Dhana Bhagyamma phone 8008757008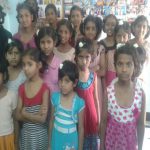 Thanusree Mandhir  a orphan home for girls in the age group of 7-14 years is the initiative of Mrs. Dhana Bhagyamma  a house wife and a pensioner who after settling her two children wanted to do some social service which is meaningful to the society. In the initial phase this home was supported by SRACO ( Society For Rural Awakening and Community Organization ) a NGO and the Home was started on 15th August 2010 in Vidhyanagar near RTC Cross Roads. In order to identify the orphan girls this home has done extensive surveys in the urban slums like Nagamiah kunta, (RTC Cross Roads) Arundati Nagar in Ashok Nagar and other urban slums like Barkatpura and Bagh Lingampally and rescued about 47 girls in tender age group who were supported by the home.  Being in the prime locality in the twin cities Thanusree Mandhir never had problems with regards to voluntary donations but gradually due to operational problems the home started to look out for a permanent place for running their home.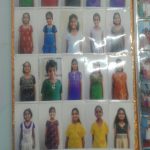 According to the founder Smt. Dhana Baghyamma " We got ample support from the executive body of the Orphan home for students in Cheralapally Industrial area where we were given a building for running our girls home but as the home was in a isolated location in the industrial area we could not send our  girls to school" and hence with no other option we had to shift to the place near Neredmet where the home currently exists as it is near the  government school which is at a stones throw distance and easy for the girls to commute.  The founder of this home takes care of every minutest detail in upbringing the girls by constantly guiding them about values, code of conduct, apart from sharing her monthly pension for meeting the operational costs of this home the founder also runs a tailoring institute to earn extra income to meet the cost of procuring essential amenities required for the Home. Although the home has been getting some support from service minded people there is a lot that this home requires in order to provide a decent standard of Education and future to the 22 girls in age group of 7-14 who are hunching on their mother Mrs. Bhagyamma for their sustenance and the founder has dedicated herself for the cause of " Support to the girl child".
Any service minded volunteers can extend their possible support and make a difference in the lives of these tender age group children. For details contact the above address.