Sainikpuri has its very own hub for video games!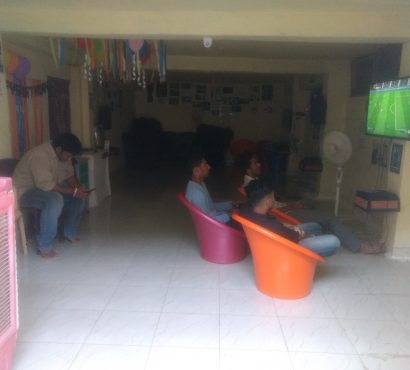 Based out of a big basement space in Sainikpuri, Gaming Palace is a hub for the gaming addicts that reside close by. Students from the colleges and schools close by spend their free time competing against each other at FIFA and Need For Speed over here, among many other games.
Gaming palace has four consoles available. One PlayStation 4, One PlayStation 3 and two Xbox 360's. Conveniently laid out so that each screen has ample space and comfortable seating, this area can get very competitive when gamers battle it out for pride and reputation. There is always a lot of fun and chatter that comes along with competitive sports and the Gaming Palace offers enough entertainment to the people that are playing as well as to the people that are watching.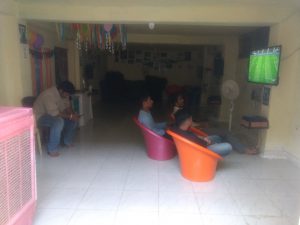 The business will turn two years old in this coming March, and is running well because of its good pricing. The Xbox costs Rs.120/- for an hour, while the playstation costs Rs.180/- for the same for multiplayer usage. With over 150 different games available to play, it is a great place to spend time with friends.
For location and contact details, view their business profile over here.