Panneeru Teja restores faith in Humanity.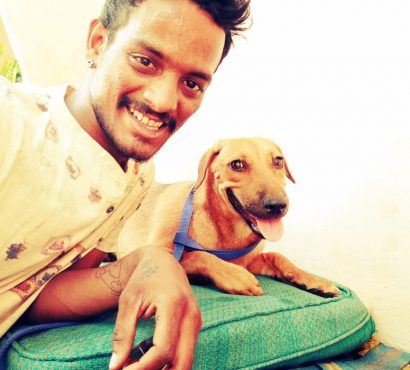 Teja is an animal lover by passion as well as by profession.
His love for pets is exemplified by his business, Scoobies Pet Services, in Cherlapally.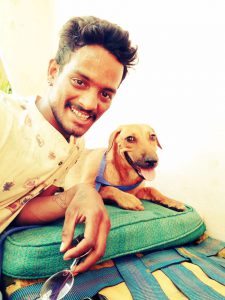 What Teja did the other day is an act of compassion, and standing up for what is right. Upon hearing a commotion in the neighbourhood, he learnt that a certain person had beaten a stray dog with a massive stick. Upon rushing to the location, he spotted the same man dragging the dog on the road after having tied its feet to a rope. The man dragged the almost lifeless dog and left it on the side of the road to suffer an unpleasant death.
Little did he know that his actions were going to have dire consequences. Teja immediately sprang into action. He found out all the information that he required from the locals, and even managed to capture a short video of the man dragging the dog along the road. He immediately phoned the police and called them into action.
The Kushaiguda Police were prompt to respond to this matter, and got hold of the accused within no time. A case was filed against him, and he has been arrested.
All hope is not lost as well, as the victim stray dog was taken to a private clinic by the humanitarian Teja, where it underwent medical procedures to protect it's life. It is still recovering from the internal injuries that were caused by the violence, but it is expected to get well soon.
We at Zone Adds feel the need to popularize this act of kindness and compassion that was performed by Mr. Teja. We would like to introduce you all to his business model, Scoobies Pet Services. The business provides pet care, boarding, training, and grooming facilities for your pet. If you are ever travelling for work, you can leave your pet(s) at their centre in Cherlapally.