Looking to Conceive?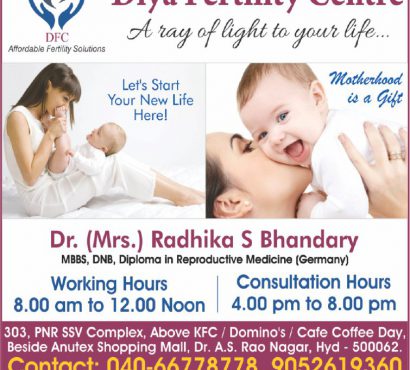 Almost every married couple has dreamt of their perfect family – a house full of fun and frolic, with children playing, learning and growing up. If you have a similar picture of the future in your head, this article is for you.
There are many cases of couples who are looking to conceive, but are unable to. This could be due to various reasons, infertility of one or both the partners being the primary cause. This is no call for worry, however, because professional guidance is at hand.
It is important to take care of and manage your gynaecological health and fertility from a young age. Fertility 'check-ups' should be a regular part of a person's wellness routine. This is particularly important if there is a family history of fertility problems or gynaecological issues such as early menopause. Fertility check-ups for both men and women including hormone blood tests, semen analysis, ultrasound scans and follow-up advice and consultations are important in making sure a couple is ready to conceive at the right time.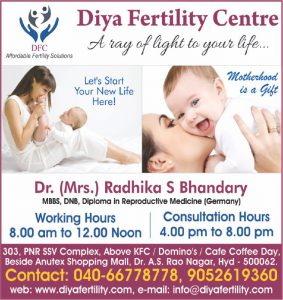 Diya Fertility Centre (DFC) was started with a vision provide affordable high quality fertility solutions. DFC provides comprehensive assistance to couples who are not able to conceive on their own. This ranges from fairly simple techniques such as regulating diet, exercise, timing, inducing ovulation to more advanced treatments such as Invitro fertilization (IVF/ICSI), Surrogacy and other treatments.
The fertility journey can be very stressful, and DFC believes that reducing this stress will not only contribute to your overall well-being but also help to improve the chances of a successful treatment.
WHY CHOOSE DIYA FERTILITY CENTRE?
Affordable fertility solutions.
Best clinicians of international experience.
All treatments under one roof.
Family friendly centre.
High success rate.
Dr. Radhika S Bhandary, the head Fertility expert at this clinic, has an MBBS, DNB, and a diploma in reproductive medicine from Germany to her credentials. She is also a consultant at Apollo Hospitals, Kondapur, in their Fertility Centre. Her 22 years of experience in the field have seen a great number of successful results.
The working hours at Diya Fertility Centre are as follows:
8am to 12am- working hours.
4pm to 8pm- consultation hours.
Address: 303, PNR SSV Complex, beside Anutex Shopping Mall, As Rao Nagar.
Contact details: 040-6677 8778 / 9052619360.
Website: www.diyafertility.com
E-mail: info@diyafertility.com