Green Taj Restaurant, Sainikpuri.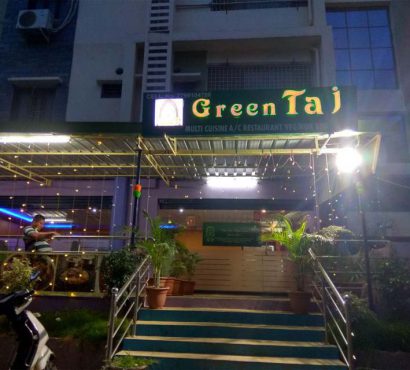 If you're looking to take your family out for a pleasant, and flavor-ful dinner, look here.
If you're looking to feast on the different varieties of Hyderabadi Biryani, look here.
If you're looking for a restaurant that takes care of its customers in the most courteous way, look here!
Green Taj Restaurant is a Multi-Cuisine Air Conditioned Restaurant that serves various Vegetarian and Non-Vegetarian delicacies. Their menu consists of the following items:
Best Sellers- Definitely the biryani. Available in vegetarian, egg, chicken, mutton and prawn varieties, there is a biryani for everyone.
Combos- Family pack meals that include biryani with various starters, curries and rotis.
Soups- Different Soups including a few Chinese Cuisine soups as well.
Starters- Vegetarian and Non Vegetarian Starters of all kinds, including kebabs, Tandoori Items and even Chinese starters.
Main Course– Hyderabadi, Indian and Chinese main course dishes are available to eat with roti's/rice/ noodles.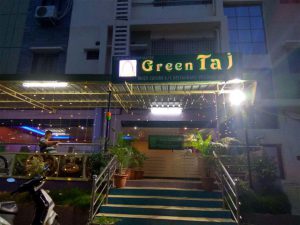 The Green Taj cooking staff has been brought in from Nepal, and will definitely serve you food that will bring you back to their restaurant. Their food is what brings the restaurant an impressive rating on both food delivery apps- Zomato as well as Swiggy!
They have a free home delivery system for orders above Rs.300/- within a 3km radius, and they cater to all kinds of parties as well, for crowds of up to 50 persons.
***Walk into the restaurant with a copy of this article and avail a 15% discount on your next meal! ***
Address: Sai Krishna Plaza, HMTB Officer's Colony, Beside Spencer's Super Market, Sainikpuri.
Contact Number: 7799104786.