Eating the most nutritious food was never this easy!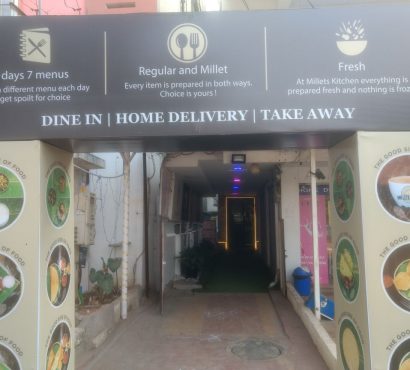 Welcome to Millets Kitchen. Here we switch back to the Indian diet from many decades ago, while learning about why it was a much more wholesome and nutrient rich diet.
Millets like ragi, jowar and bajra were an integral part of our Indian diet earlier. Although extremely healthy, they are long forgotten, and have been replaced by the relatively less nutritious variants of wheat and rice.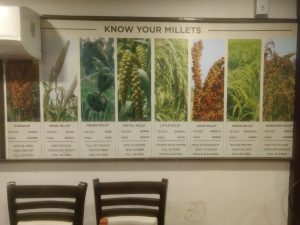 Millets Kitchen is a new venture, where the wonderful people are not just serving you much healthier variants of your staple diet, but also teaching you about why you should be eating more millets:
-> Millets are high in protein, vitamin B, Iron, Calcium, Phytochemicals and Microminerals.
-> They are gluten free and rich in Anti Oxidants.
-> They are the most easily digestible grains, and also the least allergic.
-> Eating millets lowers the risk of Cardiovascular diseases and heart alignment.
-> They contain a high amount of lecithin, which is good for the nervous system.
-> They bring down the incidence of colon cancer, constipation and gastro intestinal complications.
-> They reduce the frequency of Migraine Attacks.
-> They are very healthy for women in particular, as they combat gall stones, as well as breast cancer.
The Menu at Millets Kitchen changes on a daily basis, with fresh food being prepared everyday. No food is frozen and preserved, keeping the nutritional value of these superfoods intact.
Millets Kitchen offers dine in, home delivery as well as take away.
For location and contact details, click here.