Happenings Know Your Locality News Shopping.
Charity Jumble Sale – Brig M.K. Rao Memorial Hall, Sainikpuri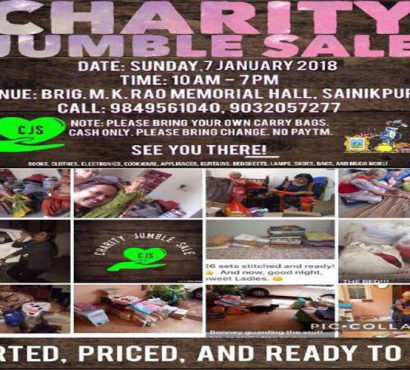 Date: 7th January 2018, Timings 10:00 AM To 7: 00 PM
Contact: 9849561040, 9032057277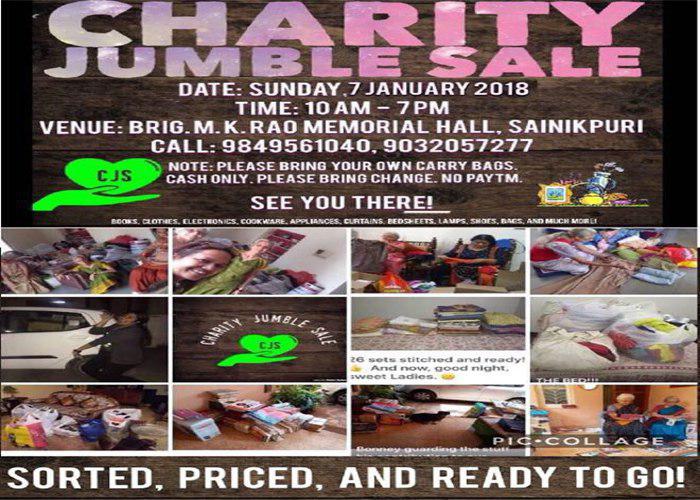 A unique group of ladies belonging to Retired Army personnel  families  residing in and around  Sainikpuri are setting trends of charity with their unique approach. The core group  comprising of  Mrs. Sudha Garthi (75), Mrs. Sudha Raghuram (74), Mrs. Lalitha Aiyer (71), Mrs. Gushan Gev Bamboat (63) and Mrs. Manjula Reddy have designed a unique model of generating resources for charity. They collect accessories, bags, clothes, books, shoes and electronic goods that are in working condition but not being used by households and all such mobilized items are sold to low income groups at a lesser price and route the proceeds to charitable organizations.