Wildlife Conservation Society -Tiger Census 2018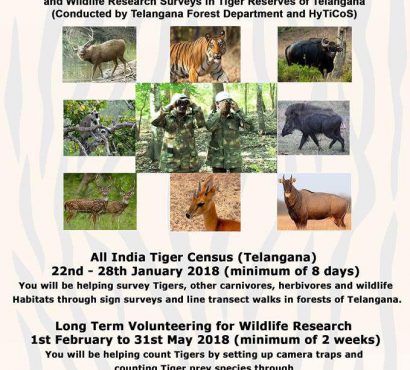 Wildlife Conservation Society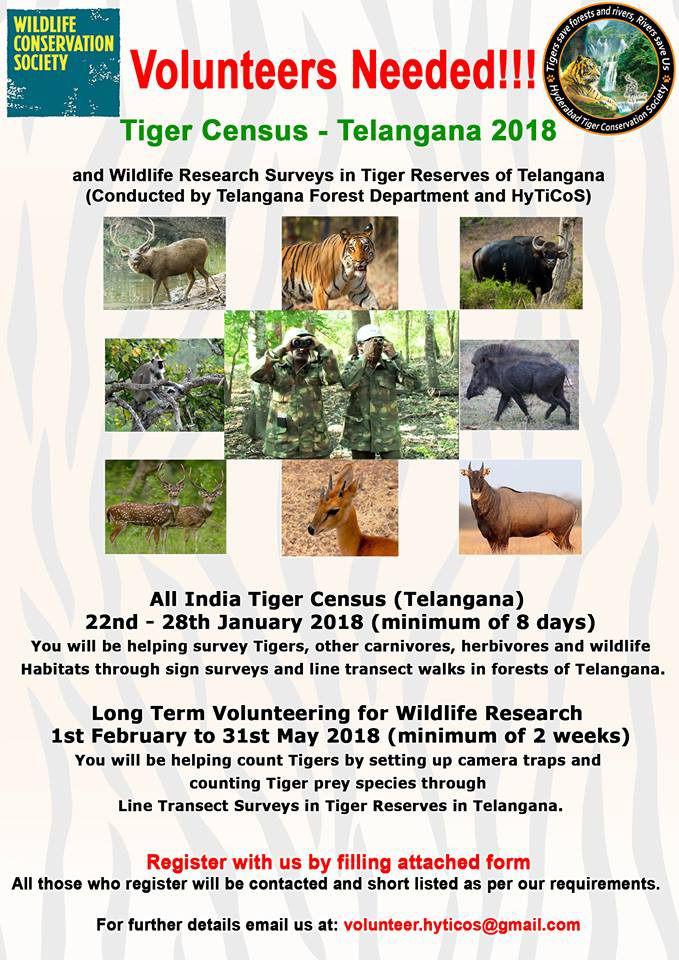 Invites Volunteers for Tiger Census in Telangana for the year -2018
Wildlife Conservation Society is conducting census in collaboration with Telangana Forest Department and Hyticos.
The survey includes both short term and long-term wildlife research.
All India Tiger Census for the year 2018 would commence from 22nd January to 28th January (8 Days) wherein volunteers would be engaging in surveys  with regards to Tigers, other carnivores, herbivores and wildlife habitats through sign surveys, and line transact walks in forests of Telangana.
Long-Term Wild Life Research will be for a period of two weeks starting from 1st February to 31st May 2018 you will be helping by setting up camera traps and counting tiger species in the Tiger Reserves of Telangana
Join us by filling the appropriate forms for further details please feel free to contact us through our E-mail volunteer.hyticos@gmail.com