St. Paul's School, Sainikpuri.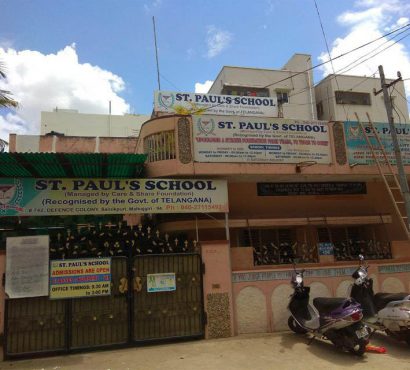 Which School should your child go to?
Among Zone Adds' list of recommended Schools is St. Paul's.
Located in Defence Colony, Sainikpuri , St. Pauls School is different from other schools in that it has a superior process of learning, where each child is given the right amount of importance to ensure a proper learning curve.
The salient features of the school are as such:
Impressive student – teacher ratio of 20:1, which ensures adequate attention for each child.
Interactive and Activity based learning through computers, which keeps the children up to date with modern advancements in technology by making them enjoy the learning process.
Special care and time is given to slow learners, to ensure that no child is left behind the rest of the class in terms of academics.
100% Improvement in Academic Performance! St. Paul's takes pride in the academic performance of its students, and sees to it that every child is learning and growing.
A stress free learning environment is created for students to feel comfortable while in class.
Evaluation of students takes all areas into consideration, such as punctuality, discipline, moral values as well as academic performance.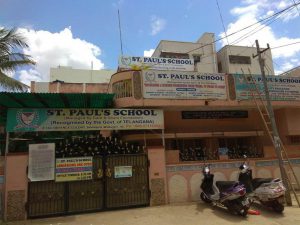 St. Paul's believes in taking hold of children while they are still tender buds, and helping them to bloom into a better generation of adults.
The school is managed by 'Care and Share Foundation', and is recognized by the Government of Telangana. Admissions are currently open for students from Nursery to Class VII. Join in to experience the gradual change and improvement in confidence level in your child!
Teacher Posts Open
St. Paul's is inviting applications from trained as well as untrained Teachers for the vacancies available.
Get in touch with the School during their office hours of 9am – 3pm. Phone Number: 040-27115492.